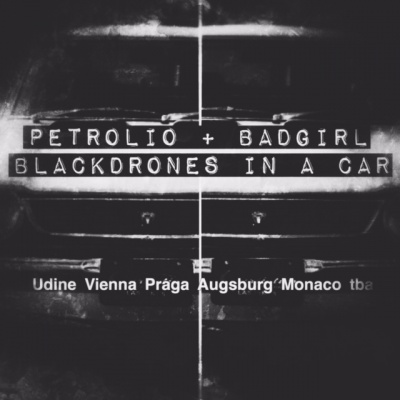 Bad Girl (IT)
(based on Florence - Italy) is the solo project of Leonardo Granchi.
Started playing electronic music with the band Downward Design Research he approaches to continue the expression of their imaginary sound through the use of the machines.
The language that emerges is minimal and dark, between ambient, kraut, field recordings and soundtrack carpenter's atmospheres.
Over time he improves the live set by placing visual and presenting the songs always like new. Numerous collaborations with italian musicians: Naresh Ran, Valerio Orlandini, Nicola Savelli, David Valecchi and other international artists including Z'ev and Sandblasting. All these nuances lead to the creation of "Cosmi", the first official album of the project in which the radical use of true and proper instrumentation - as opposed to the more common use of computers - helps make the sound deep, really "played" and totally non-artifact.
https://www.facebook.com/badelectricgirl/
https://badgirl69.bandcamp.com/
https://soundcloud.com/badgirl-11
Petrolio (IT)
was born in 2015 by Enrico Cerrato, an active music player in various genre, metal (Infection Code), industrial (Gabbiainferno) and jazz / noise / punk (Moksa).
In the Spring of 2017, Petrolio released "Di Cosa Si Nasce".
The albumthat was co-produced by DreaminGorilla Records, Dio Drone, Taxi Driver Records, Vollmer Industries, Toten Schwan Records, Screamore, E' un brutto posto dove vivere, Brigante Records and Edison Box.
https://www.facebook.com/petruspetrolio/
https://soundcloud.com/petrolio-246047815
https://petrolio.bandcamp.com/
Entry/Vstupné: 100,-