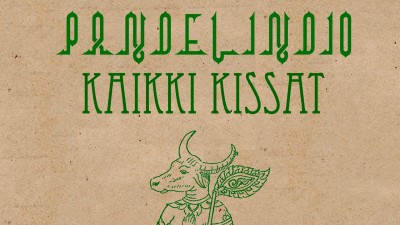 Letmo Productions zve na dva argentinské projekty na tripu v Evropě, akustický drone a psychedelické koláže, trocha jihoamerické exotiky uprostřed léta na terase.
-=-
Letmo Productions present two projects from Argentine on a trip in Europe, acoustic drone and psychedelic collages, bit of South American exotics in the middle of summer on the terrace.
Pandelindio is a collective project of musical exploration from Buenos Aires, Argentina founded by Federico Fossati and Corina Inveninato in 2010. Its lineup is always changing but the sound and concept is mainly focused on acoustic drone, repetition and minimalism used as a basis to expand the melodic composition. Pandelindio create a unique blend of drone-based jams with strong Indian and Middle-Eastern flavors. They play traditional and hybrid instruments from different ethnics and most of it are built by themselves.
Kaikki kissat its an experimental sound project from Buenos Aires, Argentina that looks for a Deterritorialized search of sound, conceiving super-collage soundscapes of manipulated field recordings, fragmentary rhythms, simple melodies, processed guitars and voices, that melt and intersect to produce a textured surface of peaks, valleys, fissures, and plains.
https://www.instagram.com/forasteromagic/
Vstup 150,- jen na místě.